We take a look at what customers have come to expect during the pandemic and how brands can rise to meet and exceed those expectations.
There's no denying that 2020 shook our idea of normality to its core. The effects of COVID-19 have taken root, forcing behaviour change and expediting tech adoption across all sectors.
Convenience is key
With the vast majority of businesses transforming their product offerings and services to accommodate lockdown restrictions, consumers have grown used to the convenience of online purchases and contactless transactions. This has continued into the new year, with over 75% of buyers and sellers reporting that they now prefer digital exchanges. What was previously considered a unique selling point has now become the norm, pushing companies to perfect their digital channels and provide a seamless customer experience.
An example of this is the online cookbook creator that our Food24 team and our tech agency, Swipe iX, created for McCain. This innovative project allows consumers to make their own professionally printed family recipe keepsake, streamlining the customer experience and limiting face-to-face exchanges.
Speaking of personalisation …
Let's get personal
According to Accenture, three out of four customers are more likely to buy from a business that recognises them by name, has knowledge of their past purchases and can recommend products based on their purchase history.
CRM systems with AI integration might just be the solution to providing consumers with personalised digital experiences. If implemented successfully, they will continue to tip the scales in favour of digital transactions.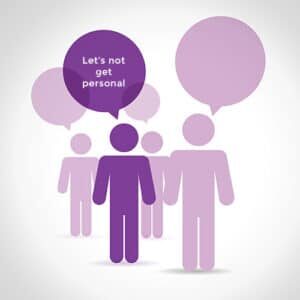 The "now customer"
Our "always-on" world has created a generation of impatient consumers, forcing businesses to be available 24/7 to cater to their needs. According to a recent study by Shep Hyken, 96.2% of customers are willing to switch brands if they experience bad service.
As some companies have been able to return to pre-pandemic service levels, customers have come to expect immediacy as the standard. Reaching heightened expectations and catering to the "now customer" will not only increase customer satisfaction and cultivate loyalty but also pay off financially, as 62% of consumers are willing to increase their spending in exchange for good service.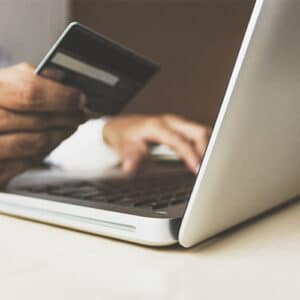 Rise of the (chat)bots
According to a study conducted by Intercom, 72% of support leaders have reported a sharp increase in customer expectations, while only 42% believe they are meeting those new standards. Company support teams are constantly bombarded with queries and demands, which often leads to a bad customer experience. This is something you want to avoid during these times where customer retention is critical for your business's survival.
Chatbots have become integral when catering to the "now customer". They bridge the gap between what consumers want and what businesses can deliver. Intercom's report further concludes that teams who use chatbots are 23% more likely to meet customer expectations and 30% more likely to report increased customer satisfaction. Considering these statistics, it's clear that chatbots have secured their spot in the new world order. AI integration means that chatbots are becoming more human, and they are projected to be the driving force of business communications by 2024.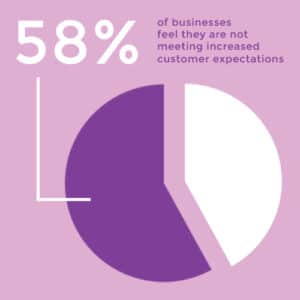 2020 has been a struggle for most companies. The rapid change in customer needs and expectations has transformed entire markets. Are you prepared for the new market reality, or do you need a nudge in the right direction? Have a look at some of our digital solutions and get in touch to level up your digital transformation strategy.