New Media creates purpose-led, people-first strategies that underpin award-winning employee content.
Our specialist internal communications team focuses on delivering content that engages workers. We believe in the power of internal communications not just to keep employees informed and aligned to company strategy, but to connect them at a very meaningful level to their organisation's purpose and to one other.
We're hooked on workplace trends.
Our team's strength lies in our ability to keep pace with the rapid changes in the world of work. In our Trends Tracker, we observe and unpack workplace trends, and ask some Big Questions about how they are shaping the way employees experience work.
Our team of specialists in storytelling, strategy, editing and design has a total of more than 50 years' experience in internal communications and employee engagement.
We're privileged to work with some of Africa's top employers, who inspire us every day with their progressive thinking and demand for excellence. But our team's real strength lies in our curiosity about the evolving world of work (as well as our love for a good research rabbit hole!) and our understanding of the power of internal communications to connect employees at a meaningful level to their organisation's purpose – and to each another.
In November 2021, the team claimed third place in the Best Content Team category of the prestigious International Content Marketing Awards in London. The award recognises teams that excel in meeting briefs while showcasing innovation, creativity, return on investment, growth and high-quality content.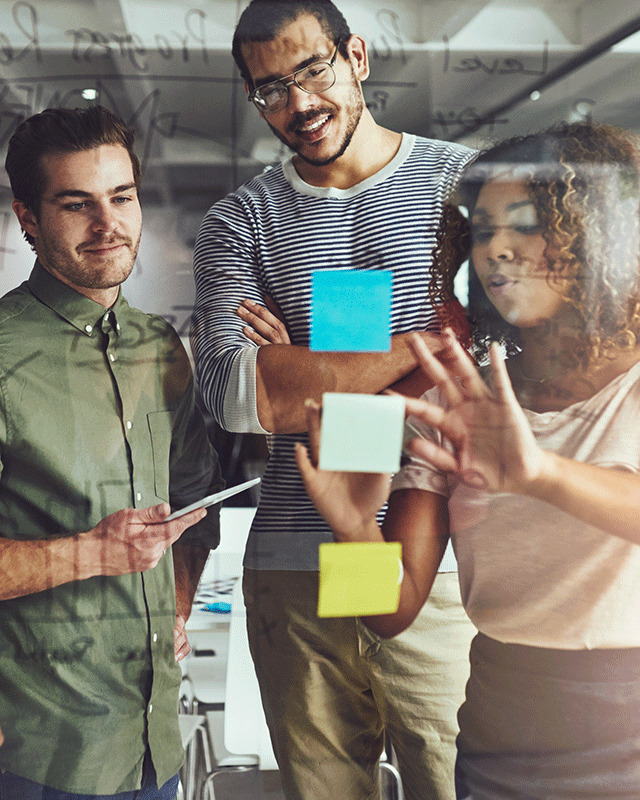 FNB Sync has been the proud recipient of several local and international accolades. We believe this is a result of a solid partnership and New Media's commitment to delivering excellent service."

Jennifer Heeger, Head of Internal Communications: FNB Corporate Affairs
Without a doubt, the work done by New Media is the single game-changing factor that has resulted in our successful launch and sustained employee adoption of our CCBA Yammer platform. Their consistent execution of the strategy and leadership support have enabled us to create a truly interactive community for our people when we needed it most. Looking forward to scaling new heights with this remarkable team!"

Wendy Thole-Muir, Group Head of Corporate Reputation & Communication: CCBA
Not only are the New Media team experts in what they do, they are an amazing team to work with. They understand each brief and deliver top-class quality work each time."

Susan Huyser, Internal Communications Manager: Nestlé ESAR
We have no hesitation in commending the work New Media did for us around our employee engagement survey campaign. The animated videos and GIFs unpacking the employee engagement index were particularly helpful and recognised as best practice in Brazil, where many of our global leaders are based!"

AB InBev Africa Internal Communications team