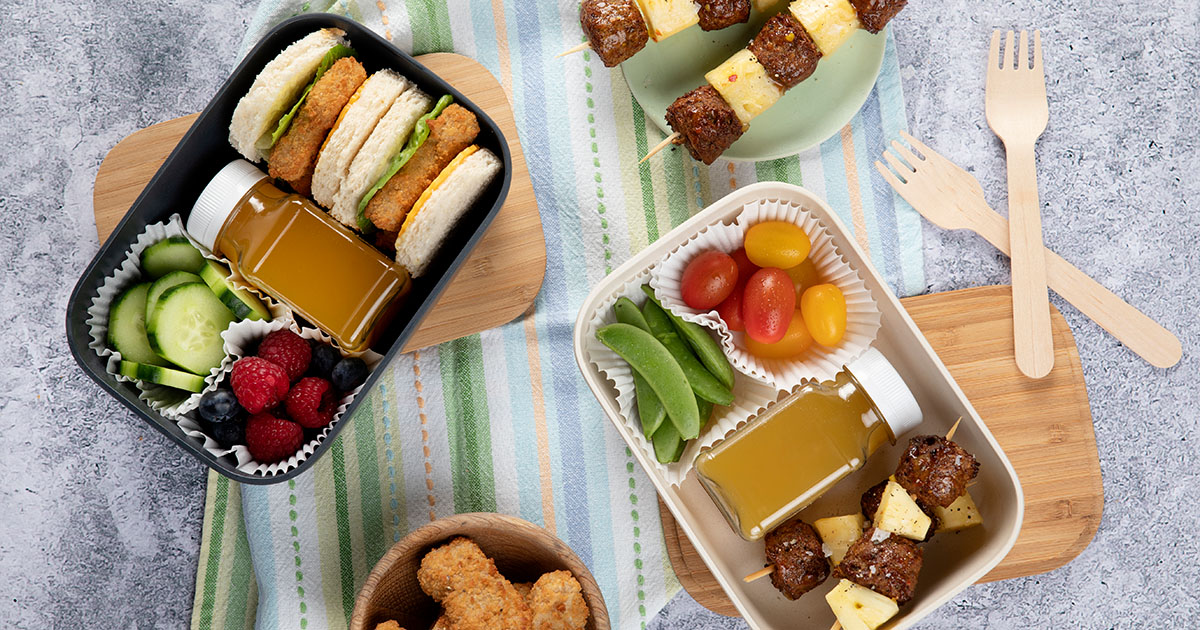 Case study: Kids try Fry's
Children are tough food critics. When they like something, you know it's good. So, what did this selection of four to 10 year olds have to say when Food24 served them Fry's meat-free alternatives?
New Media's collaboration with plant-based brand The Fry Family Food Co began in Veganuary 2019 – a campaign that delivered exceptional results – and continued with Kids try Fry's, which launched in April 2021. Food24 created a campaign where kids shared their views on new Fry's products.
The challenge
Fry's reached out to our Food24 team to help promote their rice protein chia nuggets, mini chipolata rolls and plant-based meatballs – products that could appeal to children. They commissioned a campaign strategy that included a "blind" taste test video with children reacting to their favourite dishes recreated with meat-free alternatives. The content was to go on social media platforms including YouTube, Facebook and Instagram.
The solution
The Food24 team developed a video concept and combined the rollout with other content and advertising elements. Their focus was on taking the "healthy-ish" approach, making veganism and choosing plant-based options accessible to South African families. The "influencers" included children aged four to 10, who tried different Fry's meals on camera and shared their thoughts.
This campaign gave the client the opportunity to get into the practical ways to bring meat-free inspiration to life. Food24 surrounded the messaging with content on nourishing yourself with plants and discovering the pleasure of plant-based eating, something that allows the consumer to make a positive impact on their health and the health of the planet.
The results
The campaign reached 8 000 people on Instagram and 44 000 people on Facebook, and the videos were the most liked on Food24's YouTube channel in 2021. More importantly, The Fry Family Food Co reported a 20% increase in sales of their nuggets after this campaign.
---
Our team definitely saw this campaign as a massive success for the brand. It was a strong, simple execution that ticked all our strategic boxes and no doubt helped us exceed our sales objectives over this period."

Genevieve Cutts, Global PR & Communications: The Fry Family Food Co