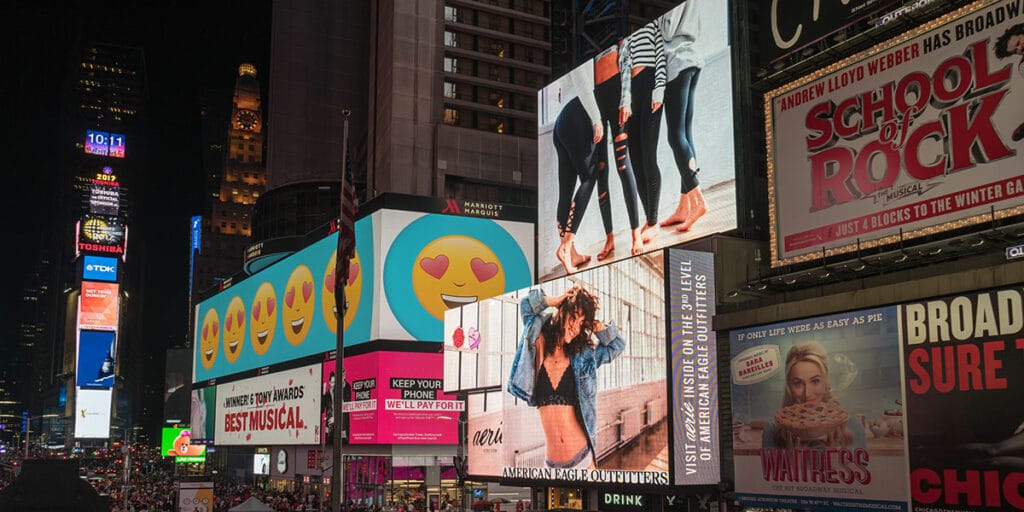 How do you reach the right people in the right place at the right time? Get in front of an audience that's already thinking about a topic related to your product or service, says New Media's analytics and social media specialist, Megan Singh.
The effectiveness of digital advertising hinges on the four Rs: right audience, right message, right place and right time. Brands who nail this are seeing greater return on their ad spend, and maximising their budget on an audience who is already interested in their message, service or product.
But how do you reach your audience in the right place at the right time? Enter (or rather, re-enter) contextual advertising.
What is contextual advertising?
Contextual advertising is not new. It's been around for years, but its popularity has been in flux as programmatic advertising (the automated buying and selling of online ads) has become most brands' go-to for digital advertising.
Contextual advertising is the placement of ads on a website or specific webpages where the main topic is relevant or directly related to the ad or campaign; for example, placing an ad for in-season fruit on a recipe website or placing an ad for home appliances on a decor website. Studies show that someone who is interested in redecorating their home is more likely to click on an ad for a new Samsung smart TV than someone who is browsing a recipe website. Similarly, someone who is on a recipe website will be more inclined to click on an ad for a baking aid than on an ad for life insurance.
Getting in front of an audience that is already thinking about a topic that relates to your product or service usually means better click-through rates and, in turn, higher conversions. And that's the beauty of contextual advertising – it drives better performance of display ads.
The benefits of contextual advertising
A 2020 neuroscience study by GumGum, an AI-lead media agency, found that "ads that are contextually relevant are more engaging, more memorable and more likely to drive purchase intent than ones that aren't".
Some of the study's key findings include:
Highly contextually relevant ads are 1.6x more memorable than ads with low contextual relevance.
At times, viewers consume a contextual ad as though it is part of the article.
An ad that has high contextual relevance can be 10% more engaging than the actual content of the article it is displayed on.
Contextually relevant ads drive higher purchase intent.
An older study from 2016, by IPG Media Labs, found that contextual ads increased purchase intent by 63% when compared to audience or channel level targeting. It also found that consumers who were served contextual ads would pay more for a brand and that 73% of consumers felt contextually relevant video ads complemented the browsing experience.
Being able to control the environment in which your ads run means that contextual advertising is brand safe, especially when compared to programmatic advertising and behavioural targeting. You won't have to worry about your ad appearing next to an article about the latest celebrity scandal or global disaster.
In addition, contextual advertising removes the feeling most consumers experience of being stalked across the internet. There's no intrusive and (often creepy) retargeting, leading to a better brand experience. Consumers won't feel as if your ad is following them everywhere they go. Because your audience only sees your ad in the best place for them to interact with it, it also prevents ad fatigue.
With all there is to gain from contextual advertising, what is your brand waiting for?
We read people
New Media offers highly relevant environments for food and decor brands. Food24, Eat Out and VISI are owned and operated by New Media. All our brands are leaders in their respective fields and are well regarded as growing titles that add real value to the lives of their audiences. They span print, web, apps, mailers, prestige events and ecommerce.
Food24 is the country's largest food website, generating over a million page views per month. Food24 currently holds the largest online database of recipes in South Africa, with a strong focus on local ingredients and classic dishes.
The Eat Out brand comprises multiple touchpoints, each of which celebrates and promotes the South African restaurant industry. The Eat Out website reaches up to 400 000 foodies per month.
The website for South Africa's most beautiful magazine, VISI, celebrates all things decor, design and architecture. A combination of top-quality images, written by some of the country's best journalists and industry insiders, means that every article is filled with meaningful, engaging content.
If you'd like to place your ads in a contextually relevant environment, get in touch with us.