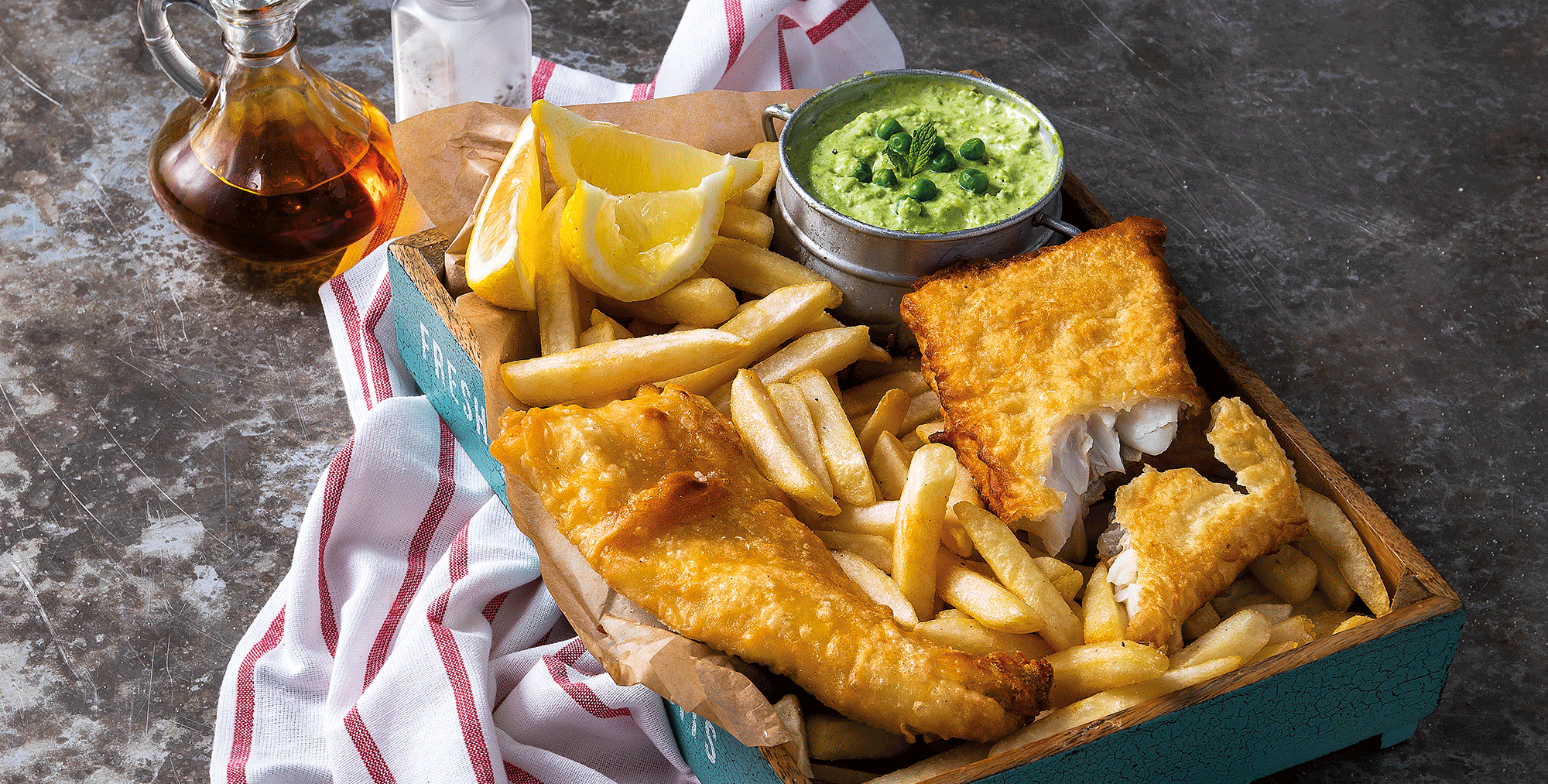 Case study: Food24 | McCain Family Cookbook
In collaboration with Food24 and Swipe iX, the McCain Family Cookbook provided mealtime inspiration to food aficionados and family purchasing decision makers.
Owned by New Media, Food24 is South Africa's largest food website, generating up to a million page views per month. Aimed at those with a keen interest in food and those who want to learn and experiment more, the site is the go-to platform for home-cooking inspiration. The Food24 team creates beautifully packaged food and drinks content in the form of accessible and easy-to-understand recipes and handy educational articles.
In 2020, Food24 and frozen food company McCain collaborated on an internationally award-winning digital-to-print cookbook that took personalisation to a new level. This innovative project brought technology and print together, creating something that truly belonged to the creator.
The opportunity
Food24 and McCain have strong synergies around values – particularly authenticity, relatability and accessible inspiration.
McCain undertook a campaign in 2020 with a focus on family and meaningful mealtime connections, underpinned by the functional benefits of frozen vegetables. A key component of the brief to Food24 was to drive reach as well as "new news" in the form of communications innovation, with a special focus on the format of a cookbook.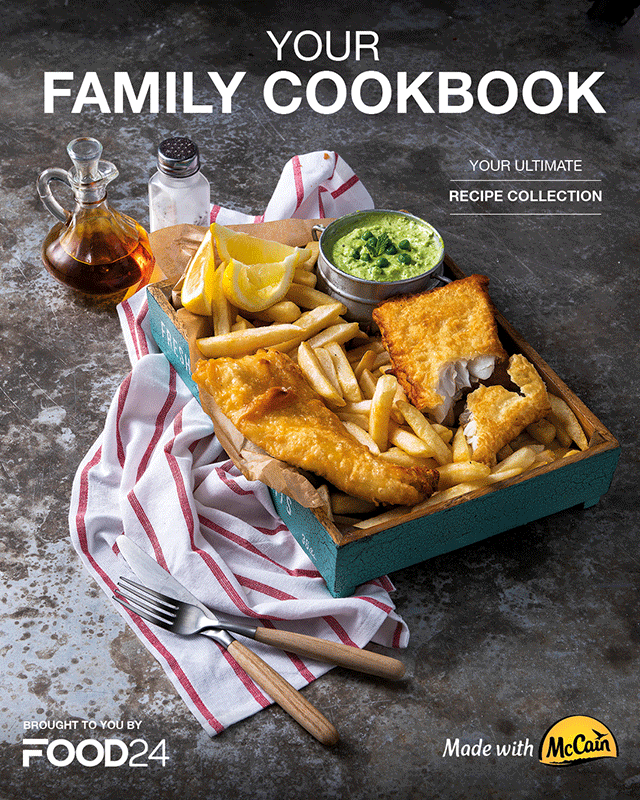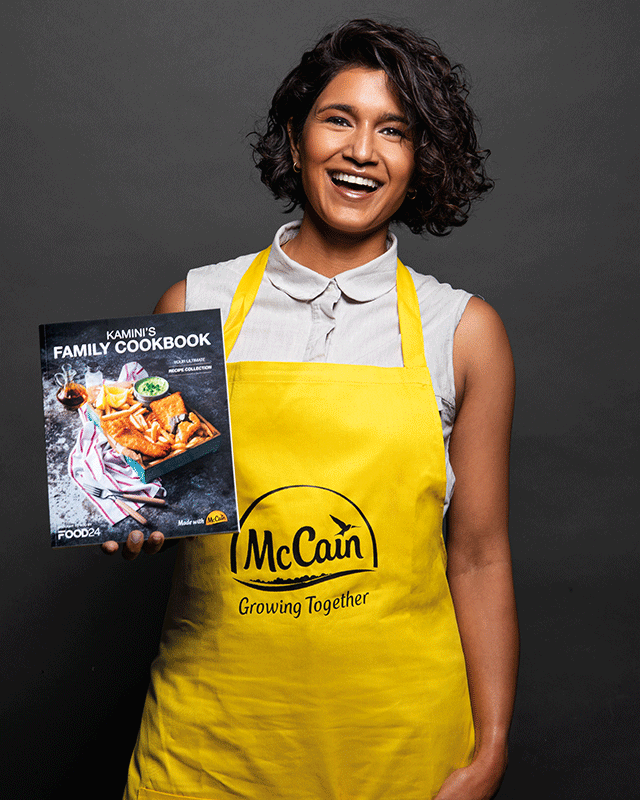 The solution
Food24 offered the client scale of reach, a recipe archive and recipe development, an integrated tech and print solution, and video content production. The team collaborated with New Media's in-house tech solutions agency, Swipe iX, on a first-of-its-kind direct-to-consumer cookbook print-on-demand platform for McCain.
The McCain Family Cookbook brought to you by Food24 gave users the opportunity to make their ultimate family recipe keepsake. The Cookbook Creator tool let users upload six of their own family recipes, complete with pictures or notes. It then prompted them to choose five Food24 categories – from baking, desserts, starters, vegan, vegetarian, diabetes-friendly, BBQ, pasta, salads and under-30-minute recipes – each with six recipes. Six of Food24's most popular recipes and six McCain recipes made up the remaining 12, for a total of 48. Users could also personalise the name of their cookbook. Once the cookbook was built by the user, it was printed and couriered to their doorstep.
The project was first briefed to Swipe iX in early September 2020, at which point the team was able to quickly produce an agile costing model and project specifications document. Active scoping and design commenced two weeks later and development was initiated before month's end. Development took us through till the end of November, which means the entire project was completed in under three months. For a product that presented such unique challenges, we needed to build a system that provided equally unique solutions. A world-class team of full-stack developers, product strategists and usability experts enabled Swipe to create these bespoke, technology-agnostic platforms custom built to meet the specific needs of a client without sacrificing scalability, security or turnaround time.
Marketing was driven through Food24's above-the-line elements and the creation of a dedicated section for McCain content on the site, as well as consistent social media promotion, newsletters, and article and video content promotion through Food24. Macro- and micro-influencer engagement and webinars were all included in the mix.
McCain created a media plan that ensured the campaign went through the line, driving not only brand equity but also sales and brand distinction. They ran TV commercials featuring testimonials from consumers who had ordered their personalised book. A point-of-sale campaign, integrated with WhatsApp-driven vouchers, drove consumers from the frozen aisle to their book to drive meal inspiration around using McCain products, and tactical email campaigns also drove growth for McCain's CRM platforms. Meanwhile, voucher competitions on social media helped to grow audiences for both McCain and Food24.
The results
The McCain Family Cookbook brought to you by Food24 helped position the McCain brand as mealtime thought leaders and develop true utility for Food24's audience. At the same time, the printed cookbook brought the digital-only Food24 brand into people's homes in the form of a physical touchpoint.
Between November 2020 and April 2021, we achieved 1 463 384 banner impressions (versus a KPI of 400 000), 5 359 631 social impressions (893 271 monthly versus a monthly KPI of 371 747) and social reach of 4 390 898 (731 816 monthly versus a monthly KPI of 154 440).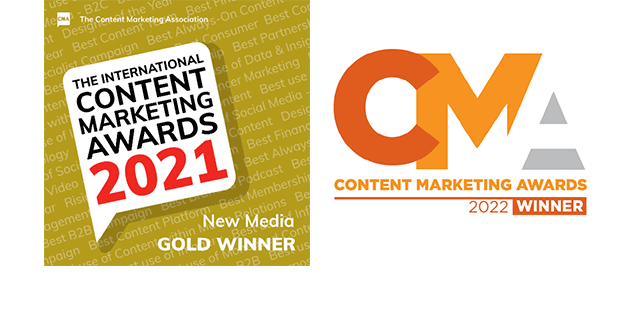 To cap it off, at the 2021 International Content Marketing Awards in London, the McCain Family Cookbook brought to you by Food24 won gold for Best Use of Innovative Technology. The project then went on to win the Best Use of Technology as Part of a Content Marketing Program category at the 2022 Content Marketing Awards in New York.
New Media CEO Aileen Lamb says: "The McCain Family Cookbook brought to you by Food24 is an example of the deep collaboration between our skilled and passionate Food24 team, our visionary Swipers and a brave client who allowed us the space to be different. The result illustrates the power of open collaboration and exemplifies how content campaigns should spark the imagination, delight customers and drive measurable return."
---
2020 may be the Year of the Pandemic, but it was also the Year of Home Cooking. As a family-owned business, McCain cherishes the opportunity to connect over food and maintain our sense of family and community. We make real food that people love and this cookbook feeds real moments of togetherness. We've partnered with Food24 on this project to provide a product that families and friends can keep for years and years to come, creating new memories while cherishing old ones."

Danielle de Villiers, Senior Brand Manager: McCain