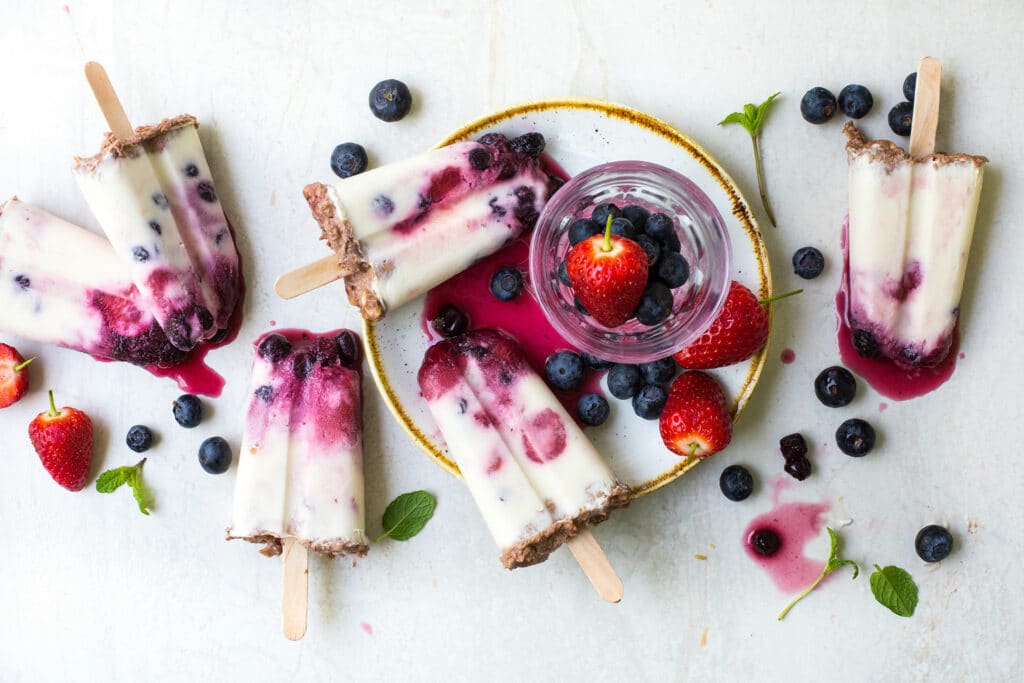 We're proud to introduce the future of South Africa's largest food community, developed by New Media and our recently acquired in-house dev agency, Swipe iX.
A brand-new, fully responsive Food24 website is live and it mixes the iconic brand's 18-year legacy of 15 000 recipes and 7 000 food articles with a beautiful design and smart tech under the hood.
An improved user experience, underpinned by powerful search functionality, makes recipe selection from the vast Food24 catalogue easier and more efficient. Users can now filter their search by category, ingredient, dish type, serving size, cooking time, method, occasion, dietary preference or cuisine. Recipe discovery is another key feature of the new site, which presents collections (think "braai", "easy weekday meals" etc) on a clean, understated interface, allowing gorgeous food photography and videos to speak for themselves. This offers tantalising inspiration for the more casual browser.
Search and discovery both lead to more engaging and visually appealing recipe pages that include the serving size, preparation time and cooking time for recipes developed by the Food24 team and a host of contributors, including well-known SA cooks such as Zola Nene, Kamini Pather and Reuben Riffel, and a network of food writers and bloggers from across the country.
Whether you're looking to make a quick Tuesday night meal after a long day at work or a lavish Saturday spread, the Food24 site will be your companion in the kitchen. Accessibility and the presentation of inspiring content were key drivers of this rebuild. We want Food24 to be the one-stop shop for all South Africa's home cooks. To that end, there was also a special focus on, for example, the mobile experience that serves cooks on the go as well as curated collections for ease of reference.
This is reflected in Food24's new tagline – "Inspiring South Africa's kitchens"– and a redesigned visual identity that brings Food24 firmly into the New Media family. We launched Eat Out in 1998 and took over Food24 from Media24 in 2018, adding to our growing Food media cluster.
The new Food24 site also brings about several opportunities for advertisers and sponsorships, with a refreshed newsletter and an improved ad campaign management facility that allows for highly targeted section-specific sponsorship takeovers. The introduction of enhanced curated content hubs centred on particular editorial themes provides even more options for advertisers to align their messaging with exciting news and recipes, including exclusive custom branding opportunities of multimedia elements such as video players and image galleries.
Food24 has proven to be incredibly valuable to South Africans during the lockdown, with the brand's total digital audience growing to 1 824 626 in April, a year-on-year increase of 36.9%.
Although this site has been in development for several months, lockdown has given us an opportunity to present it to a bigger audience. We are committed to serving our loyal community and our new users. The Food24 team is already producing 1 500 new recipes and 500 new articles every year. Our goal is to keep providing our audience with the content they crave, and to bring them more features to make Food24 even more useful to them over time.
Introducing Swipe iX
Established in 2014, Swipe iX is a digital solutions and development house that specialises in full-stack app and web development, business analysis, UX and interaction design and emerging technologies such as IoT, cloud architecture and AI. New Media completed the acquisition of Swipe iX earlier this month.
New Media CEO Aileen Lamb says: "Food media is our bread and butter at New Media. We've been producing quality food content – for our own brands as well as our clients – for over 20 years. Going forward, food will play an ever-increasing role in our business, as will the skillset that Swipe iX brings to the party. The new Food24 website is a strong collaboration that marries our specialised storytelling expertise with exceptional technical ability. This is the kind of solution that our clients will also benefit from as Swipe integrates further into our business."
At a time where true digital transformation for many organisations is still in its infancy, combining the strengths of our two distinct yet complementary businesses will enable us to deliver the sort of groundbreaking innovations that will push the envelope of what is possible.
Visit www.food24.com to see what New Media and Swipe iX have cooked up.